Cheap Tree Removal Quotes in Sydney
Save Up To 43% – FREE SERVICE
Step 1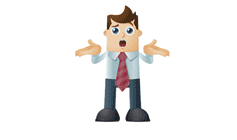 Tell Us About
Your Tree Job
Step 2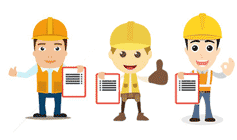 Up to 4 Tree Loppers Compete
For Your Business
Step 3
You Choose
The Best One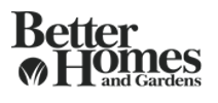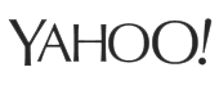 A Curated List Arborists for Cheap Tree Removal in Sydney
When it comes to tree cutting or any tree related task you need to hire a professional arborist. Such professionals are also known as 'tree surgeons' because they have the knowledge as well as the skills to offer their services in a manner that ensures the safety of not only the tree but the surrounding environment as well.
Professional arborists performing cheap tree removal in Sydney are not as rare as most think. These highly skilled tradesmen more than capable of handling a wide range of tasks, including treatment as well as removal of trees while inflicting making sure the harm inflicted on an environment is minimal.
If you've been meaning to find tree cutting professionals who offer cheap tree removal in Sydney, you've come to the right place.
At Go Tree Quotes, we make it easier for everyone to find qualified local professionals who offer the best tree cutting services at rates you won't be able to say no to. What's great about the process is that we only require information about the tree cutting task and you'll have access to a curated list of professional Sydney arborists.
The Best Professionals in Tree Services
At Go Tree Quotes, we understand that every job needs to be handled differently. The arborist you hire needs to have the tools and skills to do the job you want them to do efficiently. Going for a tree surgeon in Sydney that you can trust is what guarantees that a qualified professional will dismantle and remove any kind of tree is the most efficient manner possible.
You don't have to worry about removing a tree in confined spaces either. A professional arborist knows how to do such a job by avoiding damage to the surrounding. Whether a branch, hanging over a house, needs to be removed or one that's way too close to the power lines, respected tree surgeons know how to do their job for optimal results.

Go Tree Quotes - How to Use Our Services
Through Go Tree Quotes, you can get in touch with an arborist from any major city in Australia. We'll help you find professionals who offer cheap tree cutting in Sydney, Brisbane, Melbourne, and more.
With us, you'll be able to find a professional arborist for cutting, removing, or even pruning a tree as soon as possible.
First, fill out the form present on our website. Provide us with the information we require, including the size of the tree, species, and more.
Using the provided information, we'll match you up with three local arborists willing to do the job for you.
You just need to go ahead and select the one that meets your requirements.
All of the arborists become a part of our list after we go through their quality of work and the reviews they've received from past clients.
Feel free to call us at 1800 25 22 08 today to talk to our customer support team and let's help you find a professional offering cheap tree removal in Sydney.
Cost Calculator for Tree Lopping
GoTreeQuotes Will have you saying things like:
"Fast, friendly and well priced"
I needed 5 plam trees removed. I was quoted half of what I was expecting. Thanks Go Tree Quotes. I highly recommend this site.

"A fantastic service, love it"
I rang Go Tree Quotes and left some basic details about the job. Within 2 hours I have phone calls from 3 local tree surgeons all booked in to come out and price the job. I accepted one of those quotes and got the job done. Very happy. Thank You !

"I'm Impressed with my clean yard"
The arborists recommended by this service were really friendly and helpful. I booked one of them in on the spot and he is coming next week to do the job. Great service!

Results like these aren't accidental. We've spent almost 5 year developing a better review system based on previous users testimonials. GoTreeQuotes was born out of passion for helping home owners like you.