Trees on private property can need removal for several reasons, but you need to be careful before you start to make sure it is legal to do so.
Depending on your local council rules, you may need a permit to cut a tree on your property. In most cases, dead trees, fallen trees or trees within 3 – 5m of your home can be removed without approval.
You will need to refer to local council laws (shortcut) or ask a licensed tree expert when quoting the job if you need approval or not.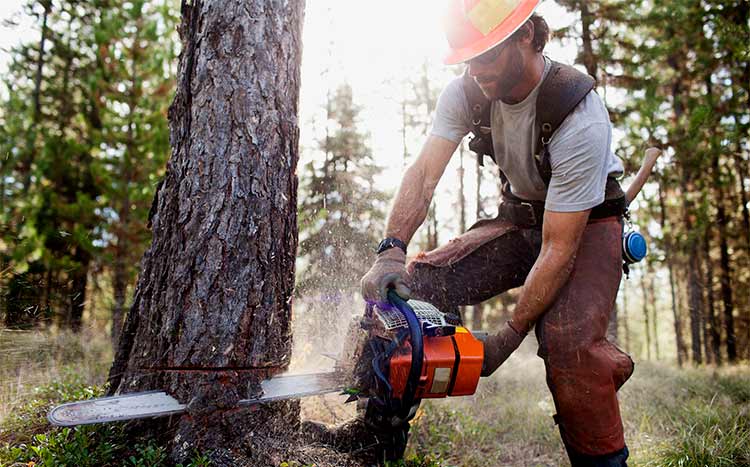 Laws and regulations vary from one place to another in Australia as each local council sets laws. However, the following are the instances when you are most likely going to need a permit to remove a tree on your property:
Trees that don't need a permit
In most cases, the following trees will not require a permit before removal.
Dead trees
Fallen trees
Trees within 10m of your home in fire danger zones
Trees within 3m of your home foundations
Storm damage trees/
hazardous trees
Pest species
Palm trees
Note: The above is a general list, and some councils require removal for ALL trees, dead or alive, so again, check local requirements.
Protected/Endangered Trees
You will likely need a permit or approval from the council or city forestry department to cut down an endangered or protected tree in Australia. Endangered or protected trees are those facing extinction or are rare to find in Australia.
Permits to cut down protected trees are given in very special circumstances and at the advice of a city or council arborist. Cutting down protected or endangered trees in Australia is illegal, and those found guilty usually get hefty fines running into the thousands of dollars.
Examples of Australia's endangered or protected trees you should never cut without permission include:
Burdett gum (Eucalyptus burdettiana)
Mukinbudin mallee-Eucalyptus brevipes)
Cider Gum (Eucalyptus gunnii)
silver mallet (Eucalyptus recta), and many others.
Trees Under Government Programs
It might be that the tree you want to cut is on your property but was planted as part of a local or federal revegetation program. Maybe you or the previous owner/occupier received a government grant or subsidy to plant the tree. In these cases, you cannot cut down the tree without a permit.
If you are not sure about the status of the tree in or around your property, it is advisable to ask a local tree expert or visit your local forestry office for more information. Trees planted as part of local government revegetation programs are protected and cannot be felled without permission.
You may need a permit to cut down trees on boundary lines especially if the boundary is next to public or council land. Such trees may belong to the council even when they are partly on your land.
Old, Historically significant Trees
Some old trees may hold historical significance and cutting them without permission will attract hefty fines running into the thousands of dollars. Such trees may be several hundred years old and may have been sitting on your property long before you acquired them. Enquire from your local forestry office before you remove or interfere with old trees you found on your land.
Naturally Growing Trees/Native Vegetation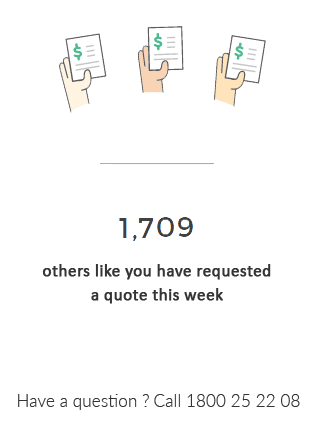 Permits To Cut Down Trees By State - Australia
Most states have regulations on tree removal and pruning while others delegate the authority to local councils. Here is a summary of tree removal laws by state in Australia:
Do I Need A Permit To Remove A Tree In Victoria?
A permit may be required to remove, trim or lope native trees in rural farming areas of Victoria according to guidelines published by the Native Vegetation Team. However, there are exceptions to this requirement like when you want to create room for a boundary fence.
Local councils in Victoria have additional permit requirements for tree removal. For instance, the Bayside city council requires permits for trees not within the local VPO and are native or subject to a planning permit. Other cities across Victoria have similar tree retention and removal policies.
Do I Need A Permit to Remove a Tree in New South Wales?
NSW property owners must obtain a permit from their local council before they remove or lope a tree on their property. Only those living near or next to 10/50 vegetation-clearing entitlement areas can remove trees without a permit. Refer to local Tree Preservation Orders (TPOs) or Local Environment Plans (LEPs) for more guidelines on tree removal permits in NSW.
Do I Need A Permit to Remove a Tree in South Australia?
Permits are required to cut, lope, ringbark, or trim regulated trees and significant trees according to guidelines published by the South Australian Government. Regulated trees are those in metropolitan Adelaide and surrounding areas with a trunk circumference of 2.0 meters or more. Significant trees must have a trunk circumference of 3.0 meters or more. Local councils may have different or additional requirements.
Do I Need A Permit to Remove a Tree in Queensland?
Though local governments in QLD may have additional vegetation clearing guidelines, you may need a permit to cut down a tree in Queensland under the following circumstances:
The federal Environment Protection and Biodiversity Conservation Act requires you to obtain approval if cutting the tree(s) will have a significant impact on the environment.
If the tree(s) are protected under Queensland's protected plants legislation (Nature Conservation Act).
Properties in Koala habitat areas
If Queensland vegetation management legislation requires development approval for tree cutting
Tip: It's advisable to seek advice from a local tree expert about permit requirements in QLD before you remove a tree. If you need help finding a reliable tree expert, use our free tool at the top of this page. Just enter your zip code in the search box and follow the instructions to find top-rated tree experts near you.
Do I Need A Permit to Remove a Tree in Western Australia?
You require a permit to clear native vegetation on your property if you are in Western Australia according to the state's Environment Protection Act of 1986. Only for exempt purposes like where you are clearing for mining purposes can you remove trees without a permit in WA. Individual councils may also have additional or different requirements.
Do I Need A Permit to Remove a Tree in Tasmania?
Tasmanian property owners require a permit to deface, alter or remove any tree on their land according to the Local Government Act 1993 Tasmania. Also, check if there are additional tree protection orders attached to your title before you make your application or cut a tree. You can obtain tree-cutting permits from your local council.
It's not illegal to cut down trees in Australia. However, there are strict laws against cutting trees or clearing vegetation without a permit across Australia. Laws on tree protection exist at the state, and council levels and must be adhered to by all property owners. Cutting down a tree without a permit can attract hefty fines.
You can convince a council to remove a tree if the tree sits on council land, it's part of a local vegetation management program, or if the tree is dangerous. Most councils have official application forms you can fill out if you want them to remove a tree.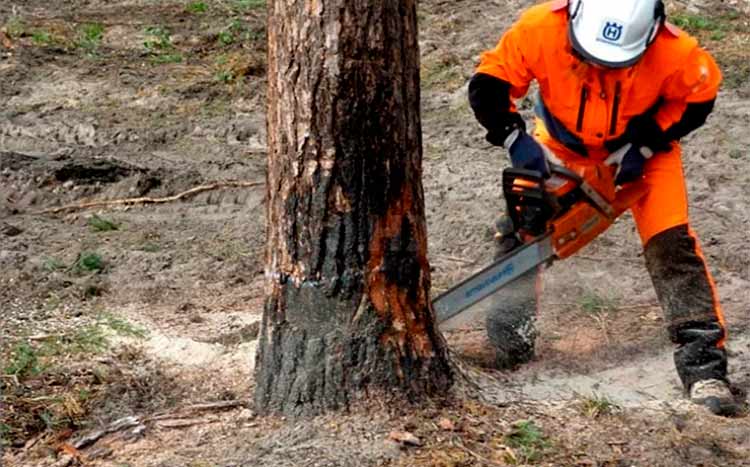 You cannot remove a protected or endangered tree in Australia without special permission from your local council. Doing so will attract heft fines that sometimes run into the thousands of dollars