For some of us, it can be a bit of a mystery why we get the call back from some customers and others not.
To take the guesswork out of it for you, we have been surveying customers over the last 3 months and asking them "what factors influence you most when selecting a contractor".
To be honest, we were a little surprised at first, but it really does make sense.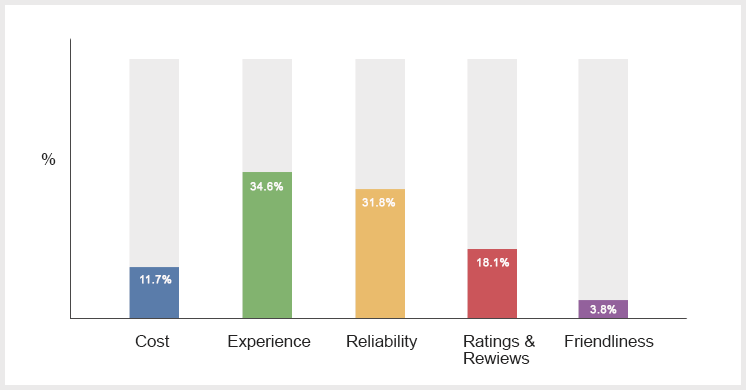 We thought the cost would play more of a roll then the above results indicate.
Our best guess? The industry is pretty competitive these days, so you'll find most contractors are quoting within about 10-15% of each other.
Looking a the above there are 2 standout factors that play a roll in why a customer will choose you over someone else. They are experienced and reliable.
Although this does, in part, refer to turning up when you say you will, when you look up synonyms or other words related to reliability in the thesaurus you get other words like:
Accuracy
Authenticity
Honesty
Safety
Consistency
Trustworthy
You quickly realize there are actually a number of things you can do and language you can use when talking to a customer which will reliability.
Be accurate with your description of the job and how you plan to carry it out step by step. Talk about the safety measures you will undertake to be sure no person or property is damaged when the tree is being removed or the retaining wall constructed.
Do you give any guarantees? If not, why not?

"We 100% guarantee the safety and quality of our work, and we back that up with 10 million in public liability insurance with ANZ insurance" (Hand over a copy to the customer)
You can see just with this single action you are beginning to tick a few things of the above list. You will show you are authentic, safe and trustworthy.
Now let's take a look at how to really knock the competition out of the park.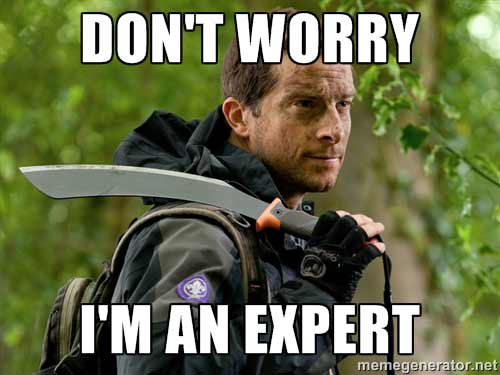 You could just blurt out that you have 15 years experience, but let's face it, everyone is doing that. You need to explain or convey why your experience is of more value. Having 15 years experience on a navy ship as a kitchen hand does not make you a navy seal.
What is it about your experience you can tell them.
"As a company, we have 15 years experience removing large trees in residential areas, but more importantly our onsite foreman (yourself or other) who would oversee the whole process has been doing this for 20 Years."
Make sure you lay it on thick…
"We will be utilizing X machinery/ climber to make sure everything happens in a smooth, safe and timely manner"
In just 3 sentences you have given the customers everything they are looking for in a contractor and more than doubled your odds of scoring the job.