Enter the location of your tree job

Step 1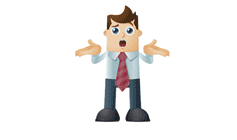 Tell Us About
Your Tree Job
Step 2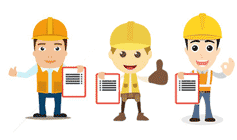 Up to 4 Tree Loppers Compete
For Your Business
Step 3
You Choose
The Best One
How it works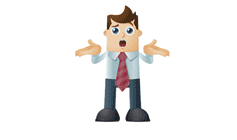 Tell Us About
Your Tree Job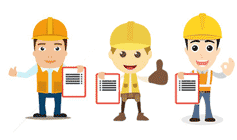 Up to 4 Tree Loppers Compete
For Your Business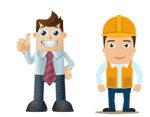 You Choose
The Best One




Tips for Hiring Tree Removal Services in Sydney
Tree removal can result in serious injuries. It can also lead to unnecessary property damage. To minimize the risks of both property damage and injury, it is always advisable to hire a good tree removal service.
Generally, when looking for tree removal services in Sydney who are affordable and qualified, you need to do a bit of digging around. There are quite a few handymen posing as tree experts who don't have the qualifications or insurance, let alone the skill to do the job safely.
The following is a list of the best hiring tips that will come in handy in helping you to make the right decision.
How to choose a good tree removal service in Sydney?
If you want to end up with a good tree removal service in Sydney, there are a few things that you should do. Here are the most important ones.
When starting your search for tree removal services, you need to find as many tree services near you as you can. This is because with a wider pool, the chances of missing out on great services reduce.
Therefore, you should do more than rely on word of mouth. Make sure that you use all popular search engines to find all potential service providers near you. You should also comb through local Sydney review sites. And you can also drive around your area in search of tree service company offices.
Initially, you don't have to vet the services. Create as long a list as you can. And thereafter, you can cull it according to their reputation, size, experience, professionalism, and what they charge for tree removal services.
Check for workers compensation and liability insurance
Reputable tree removal service providers have all the appropriate insurance simply because they take their work seriously. They know how important it is for their clients to be protected in case something goes wrong, and so they typically take steps to ensure that that they have peace of mind
As a result, any service provider that doesn't have both liability insurance and worker's compensation insurance should be avoided. They either don't take their work seriously enough or are simply irresponsible. Whichever the case, it is a sign of a company that may end up causing headaches down the road.
Keep in mind that just because a tree removal service says that they are insured does not mean that they are. You need to ask for copies of proof of insurance. And you should also make sure that the policies are current and active.
Ask for and negotiate a structured payment structure
Good tree care services normally accommodate clients who ask for a structured payment structure. Why? Because they have confidence in their professionalism and ability to deliver on their promises.
Asking for a structured payment structure will give you a clue as to the flexibility of the service. It can also be a pointer as to the confidence that they have in their ability to get the job done not only on time, but also to your satisfaction.
Furthermore, with structured payments, you will give the contractors extra motivation to work faster. And to also do a great job.
Pay attention to reviews and ratings
While the testimonials on a business's websites are a good sign of a reputable service provider, they are not very valuable. Reviews that are left behind on independent review websites like Yelp and accreditation organizations like Better Business Bureau carry more weight.
Even if the service provider isn't on these websites, you can still interview the references that they provided you with. Talking to them directly will give you a better feel of the professionalism of the organizations in question, and this can help you to make your decision on which service to settle for.
Always carry a list of questions to ask
It is always advisable to prepare a list of questions to ask potential tree removal service providers. With such a list, your interviews will be more focused. you will be able to ask all the relevant questions.
As a result, you will be able to have a better feel and understanding of what each contractor offers. This will go a long way towards improving your odds of landing on the best tree removal expert near you.
What to look for when hiring
When looking to hire a tree removal service in Sydney, you should look for contractors who are licensed and insured. Looking for qualities such as professionalism and flexibility — especially when it comes to scheduling — also matters because they usually determine how good your experience will be when dealing with them.
And while it is generally inadvisable to go for the cheapest service possible, looking for a contractor that offers their services at an affordable rate is a good idea. You should also look for one that offers free estimates and doesn't charge for site visits.
How much does tree removal cost in Sydney?
Tree removal costs in Sydney vary widely. How much a homeowner ends up paying typically depends on the size of the tree, where it is located, how easy it is to access, whether there are structures or utilities near it, and the time of year.
The following is a cost breakdown of what tree removal typically costs.
DIY vs Hiring a Tree Removal Service
While it is possible to remove a tree on your own, DIY tree removal is not always the best option. Sometimes, hiring a tree removal service is the best decision.
Whether or not DIY or hiring is the best decision for you will depend on your given circumstances, the size of the tree you want to remove, and your overall experience in dealing with trees.
Pros
It is faster if the tree is small since you don't need to deal with the headache of scheduling site visits and interviewing a Sydney arborist
It is cheaper
It can be fun removing the tree on your own
You have complete control over removal techniques
Cons
Higher risks of injury
Tedious work
Can be quite costly especially if the tree damages neighbouring structures
It is tedious and tiring work
Hiring a Tree Removal Service
Pros
Safer option
Time-saving because it is done by experts
Little to no risk of property damage
No need for engaging in hard, tedious and back-breaking work
Cons
It is more expensive
Looking for and choosing tree removal service providers can be tedious
Frequently Asked Questions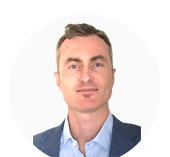 Author: Ben McInerney is a qualified arborist with over 15 years of industry experience. He uses his in-depth knowledge of the tree service industry to give readers to most accurate information on tree service costs and helps to educate about the benefits of using a certified arborist for tree trimming and removal work.




Cost calculator for tree lopping...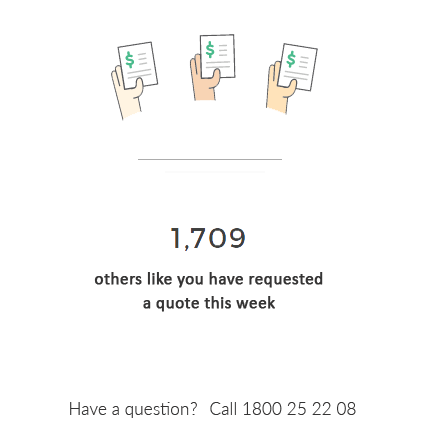 Tree Removal Regulations by Council