Don't spend more than you need to when you need tree branches removed, cleared or cut back in your yard. You'll need to do tree branch removal regularly as a tree owner, so costs can add up. Read on to understand tree branch removal costs in Australia and how to find reliable experts near you.
It costs $410 on average to have tree branches removed by a professional arborist in Australia. Small branches will cost $240 to remove, while the biggest limbs will cost roughly $1,250. 
Branch removal costs depend on the branches' size, the tree's size, and other factors.
The biggest factor when it comes to tree limb removal is the size of the branches to be cut off. Smaller branches are the cheapest to remove because they may not require the use of power saws or effort. Larger limbs on mature extra-large trees are harder to remove and attract the highest rates.
The table below breaks down the estimated cost of removing branches in Australia based on their size.
| Type of Branch/Branches | Average cost to remove (AUD) |
| --- | --- |
| Small Branches- mature and young trees | $70 |
| Medium-sized branches- Mature trees | $300 |
| Large Branches- -Mature Trees | $1000 |
| Extra-large limbs -Mature tall trees | $2,300 |
Note: that the amount you pay may be different depending on your location, the positioning of the branches, and the tree itself. For instance, tall trees (above 15 meters) will attract higher rates because the branches are located high up, needing special climbing equipment and skilled personnel.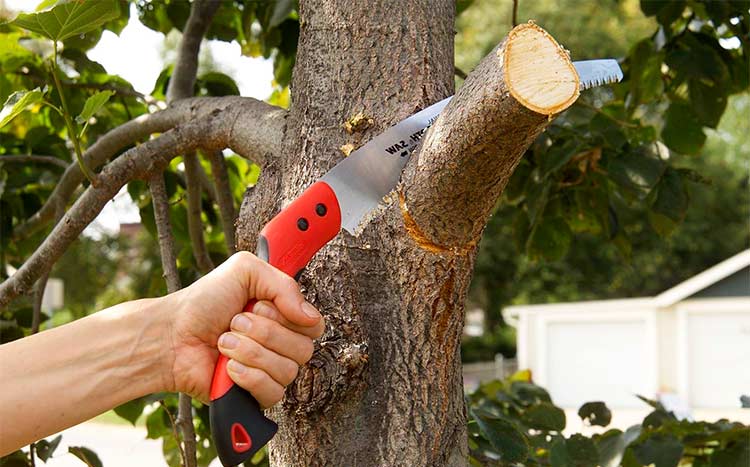 Tree Limb Removal Service Near You
Tree limb removal is a risky exercise especially if the branches are located high up the tree. It's therefore recommended that you get an expert- preferably a tree doctor– who is trained to work at height. These experts also know how to use climbing equipment safely and operate power saws at height.
How Much Does It Cost to Remove A Fallen Tree Branch?
Expect to pay between $140 to $1000 to have small to medium fallen tree branches removed in Australia if you hire a professional tree company near you. The amount you spend will depend on how big the branches are, where they are positioned on the tree and the time it takes to clear them.
You'll also need to agree with the tree removal service about debris disposal. If you are lucky, you might be able to negotiate a discount and let the company take the wood. However, most companies will charge a small debris disposal fee on top of the normal branch removal rate. Make sure this is agreed upon before you hire the company.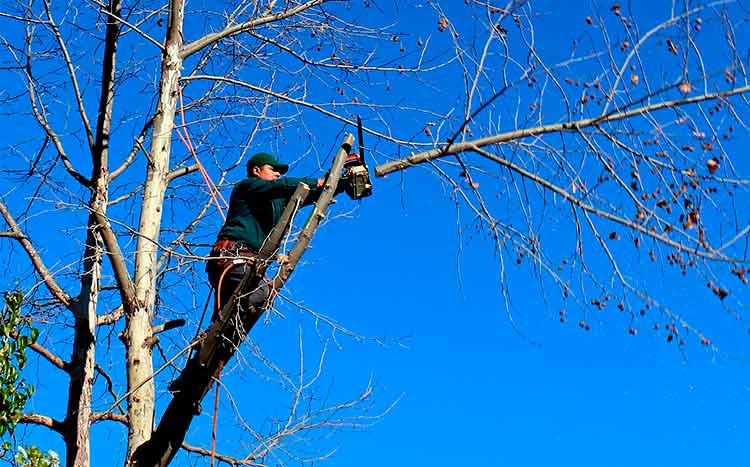 Tips: Things To Know Removing Fallen Branches
Do I Need A Trimming Permit?
You may be required to obtain a permit to remove limbs from a tree especially If you live in the urban parts of Australia and the trees are protected. However, most councils do not require residents to get a permit to remove fallen or broken branches, just as you will not need a permit to remove a dangerous tree.
Cutting Branches (Avoiding Excess Damage)
If the branches to be removed are still attached to the tree, then you need to be careful how you make the cuts so that you don't affect the health of the tree. We recommend that you leave the job to a tree doctor or expert who knows how to trim off branches correctly and safely. Also, note that some broken limbs can be saved through cabling or bracing.
Safety While Removing Branches
You've probably seen videos of people cutting branches with a power saw high up a tree. Trained experts go through years of training especially on safety while working at height. Do not attempt to do the same yourself because you might injure yourself, other people, or cause damage.
On the same point, never attempt to remove branches lying over electrical power lines even if the cables appear to be insulated as you risk accidental electrocution. You may also damage the cable and have to pay fines to the electrical distributor for repairs. Instead, call the electrical distributor in your area as they are responsible for removing branches over their lines.
Do not attempt to remove or cut tree limbs or branches on a tree that does not belong to you especially if the tree is on council land or your neighbor's property. Most councils in Australia have strict laws prohibiting members of the public from interfering with council property like trees. In special circumstances, you may be permitted to trim council trees if you need to do so.
Can I Remove Tree Branches Myself?
You can remove small branches on your own if there is no climbing involved and you will not be putting yourself in any danger. However, leave more complicated branch trimming and limb removal jobs to the experts. Tree companies also insure their employees against workplace injuries.
If you decide to cut and remove the branches yourself, you will need to purchase cutting tools and also understand how to make the cuts so as not to damage the tree in the process. Some trees (like oak trees) are more sensitive to cuts than others and may develop infections or attract pests due to open wounds.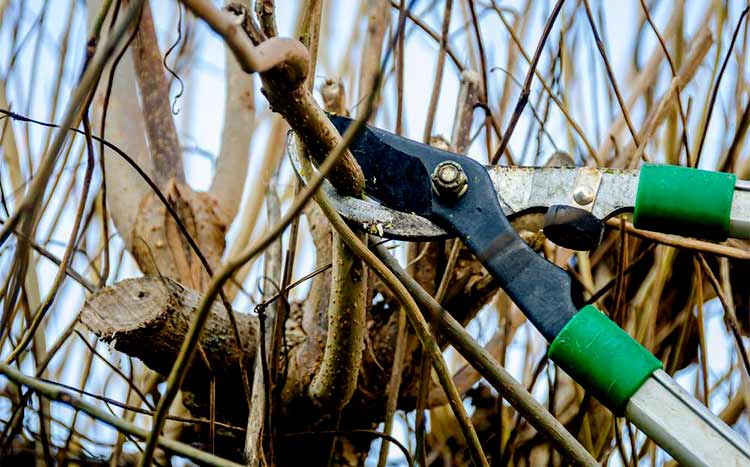 How Do I Choose A Tree Branch Removal Service?
There are so many tree-care companies and independent experts in Australia. Choosing one can be a task if you don't know what to look for. According to GotreeQuotes.au a good tree branch removal company or pro should:
Have Trained Experts- Look for evidence of qualified staff in the tree service you are assessing. At the very least, the company should have a tree doctor as a staff member. Ask for qualification if you choose to hire an individual although we don't recommend it.
Have Insured Workers- Working with trees- especially tall mature trees- is risky. Don't give a company that does not have insurance for its workers a second look.
Have experience- Look for evidence of similar jobs they have done in your locality. Don't hire a tree service that does not have a portfolio or testimonials from past clients.
Have the equipment- This will depend on the branches to be removed. Given that most tree services will want to charge an hourly rate in Australia, you should know that they have the equipment to finish the job quickly.
Tip: Need helping to find a tree removal expert or a tree doctor near you? Use our free tool at the top of this page to locate at least three licensed tree experts in your location. All you have to do is enter your zip code in the search box and answer a few questions.