Before you prune a tree in Melbourne, VIC, you need to first check to see if you need a permit from council, and that the company doing the job is qualified and insured.
The average cost of tree pruning in Melbourne is $560. The cost varies depending on the size of the tree, the number of branches being removed, and the type of prune.
Other factors that affect the cost are the time of year and the company you get to do the job.
Below are the prices you can expect to pay for pruning a tree in Melbourne based on the size of the tree.
| | Height | Price range |
| --- | --- | --- |
| Small tree | 5m - 8m | $230 - $420 |
| Medium tree | 8m - 15m | $390 - $620 |
| Large tree | 15m - 30m | $550 - $1,200 |
Small tree: 5 – 8m
For a small tree trim in Melbourne, expect to pay $230 – $420. This would include 2 – 5 branches including disposal of the debris.
Medium tree: 8 – 15m
You will pay $390 to $620 for a medium-sized tree for 2 – 5 branches. If the branches are tangled in power lines or overhanging your home's roof, it might cost a little more. It's all about how easy the access is, the number of branches, and whether there are any obstacles.
Large tree: 15 – 30m
Larger trees that need to be pruned in Melbourne are a little harder to give an accurate price on without first seeing the job, but you can expect to pay between $550 and $1,120 to remove 2 – 5 branches. A canopy lift (removing the lower branches) is a lot cheaper than a crown reduction (reducing the size and volume of the tree).
Do I need a permit to trim a tree in Melbourne?
Depending on the council area you live, you might need a permit before commencing tree pruning work in Melbourne. Each council area has what is called a Tree Preservation Order (TPO). This outlines what can be done without council approval.
In most cases, if you are pruning dead branches, trees less then 20% of foliage or trees smaller than 5m, you should not need a council permit. The same is true for clearing branches from around power lines and away from your roof.
To be sure, make sure you check your local council tree pruning rules here first.
Best time of year to trim trees in Melbourne
Late winter or early spring is always the best time of year for trimming. This is when pests such as borer are not active, and various fungi are less likely to infect your tree.
Late winter is also when you are more likely to get a cheaper price on your tree trimming job in Melbourne. Professional tree pruning services are very seasonal, and with little work going around, you will find yourself on the right side of the supply and demand paradigm.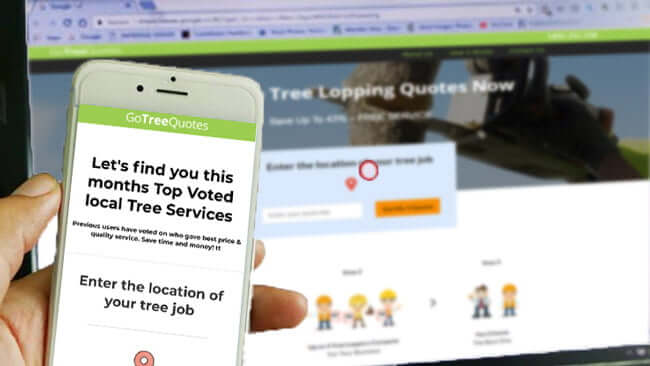 Professional tree pruning services in Melbourne also offer things like dead wood removal, tree chipping services, stump removal services and more. Below we will cover the costs associated with these additional services.
The cost of tree removal Melbourne is $1,520 on average. For large or hard to get to trees, the price for removal can exceed $5,000 for a single tree.
Most arborists in Melbourne have a tree chipping service that mulches the branches after trimming and returns the wood chip to you for use in your garden free of charge.
If you are paying for tree trimming, this service is free. If you have trimmed a tree yourself and just require trimming, prices range between $200 – $450,
Stump removal service, in addition to tree removal, is common. Most professional tree outfits have a stump grinder but charge an additional charge for stump removal. You can expect to pay anywhere from $150 for a small stump right up to $780 for very large stumps.
The removal of dead branches from a tree is vital for all tree management plans and helps promote a tree's healthy growth. Dead branches can easily fall unexpectedly and cause damage or injure someone, so it is best to remove them on a regular basis.
Palm tree removal/ pruning
Palm tree removal in Melbourne will cost anywhere from $250 to $2,500 depending on the size and species of palm tree. Small Alexander or Cocos palm trees are very easy and straightforward to remove, while Large Date palms are a lot more work and cost more.