Home > Tree Removal > NSW > West Pennant Hills - 2125
Get Cheaper Tree Removal in West Pennant Hills, 2125
Updated: 21 October 2021
The cost of tree removal in West Pennant Hills, 2125 varies depending on a number of factors including tree size and location.
The average tree removal cost in West Pennant Hills, NSW is $1,254 which is 9.06% expensive than the national average of $1,150.
GoTreeQuotes has matched 15 users with local tree services for quoting their job so far this month
What we cover:
Why some tree loppers 300% more?
Stay smart, save money on tree removal
Trees exempt from needing approval
How to apply for council approval
How to win council approval. (Tips & Tricks)
Do I need council approval for tree removal West Pennant Hills?
The Hill Shire council does allow for the removal of trees in West Pennant Hills, NSW without council consent.
1) Is a perennial plant with a self-supporting woody stem
2) Is smaller than 6m in height
3) Has a spread less than 3m
4) Has a trunk diameter of more than 300mm measured at the base.
5) Within 3m of an Existing Approved Dwelling or Ancillary Structure
6) Dead or Dangerous Trees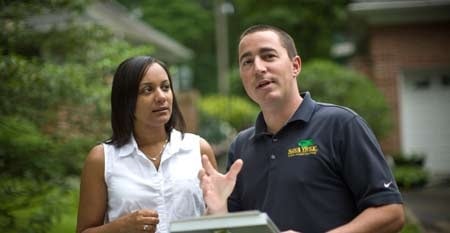 You can download an application form by going here
Are there certain trees exempt from above rules?
Some local councils have a list of tree species that are exempt from any limitations on removal as they are considered a pest. In West Pennant Hills, NSW under the local The Hill Shire Council umbrella there are trees exempt from needing council approval before removal.
Box Elder Tree of Heaven Silk Tree Evergreen Alder Alexandara Palm Bangalow Palm Hackberry Fiddlewood Cotoneaster Pencil Pine Weeping Fig Indian Rubber Tree Honey Locust Kaffir Plum Norfolk Island Hibiscus Broad Leaved Privet Small Leaved Privet Oleander Wild Olive/African Olive Sweet Pittosporum Lombardy Poplar False Acacia/Black Locust Weeping Willow Umbrella Tree Brazilian Mastic Broadleaf Pepper Tree Cocos Palm Athel Tree Rhus Tree Leyland Cypress Trees of the following species may be pruned or removed without development consent if the height of the tree is less than 10m. Bunya Bunya Pine Hoop Pine Norfolk Island Pine Camphor Laurel Monterey Cypress Coral Tree Liquidambar White Cedar Monterey Pine/Radiata Pine
Do I need a permit to prune a tree in West Pennant Hills, 2125 NSW?
Pruning can be carried out on trees in West Pennant Hills, NSW. They types of pruning allowed are as follows:
Pruning up to 10% per year is allowed without council permission 
Compare tree removal prices of 3 local tree companies, all voted as "best price to quality balance". Fill out a 1 minute form and received 3 rock bottom quotes within hours.