We have put together some tips and tricks for saving money on your tree removal job. The first question you need to answer is:
Does your job need an arborist?
You would be surprised at the number of requests we get for very small jobs that only require a lawn mowing/garden maintenance type company to execute it.
At the end of the day, tree lopping in Sydney North Shore can be expensive. And getting an arborist in to prune very small shrubs or hedges can be overkill.
Arborists are not a one-man band. They generally come with a crew of workers and some very heavy-duty equipment. Sydney Arborists are better geared to large tree removals, branch removals and stump removal. Basically, for anything smaller than a 1 story house (5 meters), you are probably best getting a gardener in.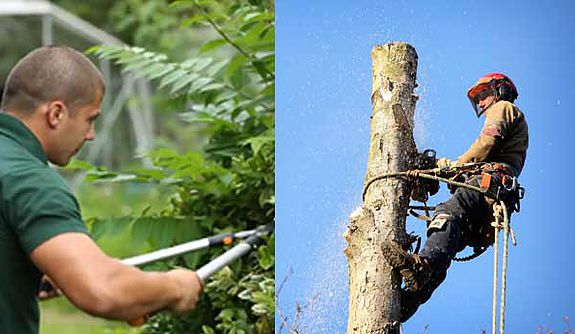 What are the council rules for tree lopping?
It's worth mentioning that suburban tree removal and or tree lopping is one of the more dangerous industries in Australia…Actually, it is technically number 2 after mining for Australia's DEADLIEST!
To take on tree removal by hiring a chainsaw from Kennards Hire isn't the way to go about it. It does take a professional arborist to remove bigger trees in a safe manner without damaging property or ultimately putting lives at risk.
If you are not too sure, call the local gardener first. They will soon tell you if it is too big for them to handle. But if they can do it, (generally anything smaller than 5 m depending on tree type and proximity to home, fences etc.), they should be able to do it without any problems.
If you do need an Arborist.... This is how to save!
Well, if you have considered the above and you still need an arborist. Here is how you can save yourself money.
The number 1 reason arborists charge more is due to bad access. This can't be avoided half the time, as your tree in question is in the backyard, and your block simply won't allow rear access.
But most of the time, you can make it easier on the Sydney tree removal company by removing a side fence to allow access through neighbours' rear access driveway or through a rear block/laneway.
When it comes to the crunch, the quicker a tree can be brought to the ground a tree lopper, the less it's going to cost you.
What can limit the speed is the tree's immediate surroundings i.e. garden, lawn below the tree, pot plants, garden tap etc. If you are concerned about your lawn, everything will need to be lowered piece by piece and it will take longer/cost more. If they can "drop" larger sections of the tree, it can happen a lot quicker and will cost you less.
You need to make the arborist aware of this during the quoting process so they give you the best price they can for the estimated time it will take to carry out the job.
You could also consider moving any potted plants, making a sturdy cover for the garden tap or anything else that has the potential to get damaged.
Tree removal or "lopping" is an extremely technical craft that does take time, effort and the support of a crew and machinery to get your job done safely. So taking into consideration the above factors will save your "back pocket" and make the arborists' job just a little bit easier.
Contact Go Tree Quotes to get matched with the best priced local contractors on 1800-25-22-08