Home > Tree Removal > VIC > Kew - 3101
Get Cheaper Tree Removal in Kew, 3101
Updated: 21 October 2021
The cost of tree removal in Kew, 3101 varies depending on a number of factors including tree size and location.
The average tree removal cost in Kew, VIC is $1,147 which is 2.17% cheaper than the national average of $1,150.
GoTreeQuotes has matched 8 users with local tree services for quoting their job so far this month
What we cover:
Why some tree loppers 300% more?
Stay smart, save money on tree removal
Trees exempt from needing approval
How to apply for council approval
How to win council approval. (Tips & Tricks)
Do I need council approval for tree removal Kew?
Boroonara council does allow for the removal of trees in Kew, VIC without council consent.
- It is NOT a "canopy tree" or a registered "Significant tree"
- If your tree is smaller than this, then you can remove, but first check the significant tree register below to make sure it is not registered.

You can also remove if;

The tree is dead, dying or is posing an immediate hazard to persons or property. You will need to document with photos before removal.

Note: "Significant tree" means a register of trees of cultural significance to the Council, which is kept and maintained by the council.
A ""Canopy tree"" is one with a trunk circumference greater than 110cm at 1.5m above the ground.

Significant tree register
https://www.boroondara.vic.gov.au/media/file/significant-tree-citations-register-trees-private-land.pdf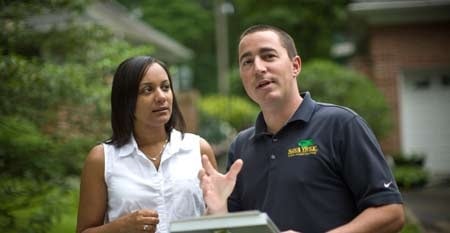 You can download an application form by going here
Are there certain trees exempt from above rules?
Some local councils have a list of tree species that are exempt from any limitations on removal as they are considered a pest. In Kew, VIC under the local Boroonara Council umbrella there are trees exempt from needing council approval before removal.
NA
Do I need a permit to prune a tree in Kew, 3101 VIC?
Pruning can be carried out on trees in Kew, VIC. They types of pruning allowed are as follows:
Refer to the above removal requirements as they also apply to pruning.
Compare tree removal prices of 3 local tree companies, all voted as "best price to quality balance". Fill out a 1 minute form and received 3 rock bottom quotes within hours.