Dead trees are normally a little more expensive to remove than live trees. The reason being it is harder the work with. When a tree is alive, its timber is softer, but once dead, the wood becomes rock hard, meaning it takes longer to cut through and it is harder on equipment.
Dead tree removal costs can range anywhere from $500 – $4,500. The average price is $1,807.
There are several factors that contribute to the cost of dead tree removal, such as tree size, the number of branches, safety, and access, just to name a few.
For more information on the cost to remove a tree, please visit our tree removal cost guide.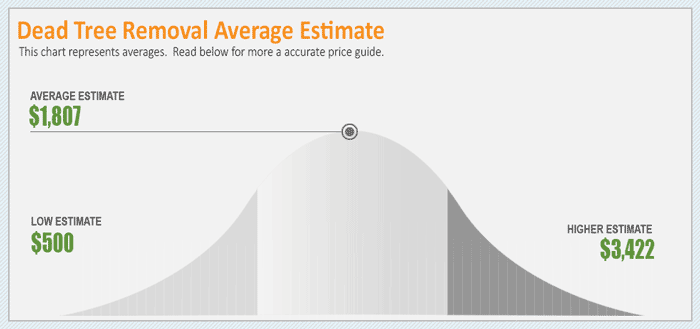 No, permits only apply to live trees; once a tree has died, you are free to remove it.
Tip: Please ensure the tree is dead and has not just lost its leaves during autumn and winter. Also, just in case, take photos of the tree before removal to document that the tree is, in fact, dead.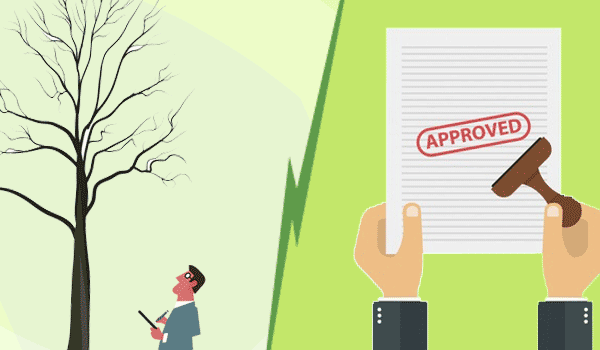 Can I cut down a dead tree on my property?
Yes. As you do not need a permit to remove a dead tree, you are free to remove the tree from your property. Please make sure you engage a qualified arborist to do the job. A lot can go wrong when removing trees, especially dead ones, so don't get a novice to do it. I also do not recommend you attempt to do the job yourself.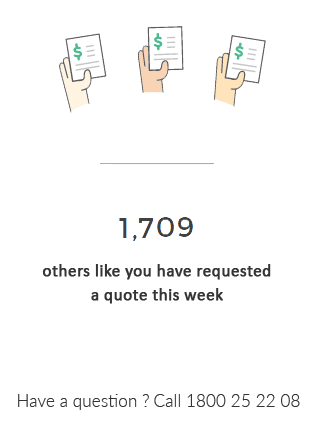 How to save up to 43% on dead tree removal
We are actually a FREE local service that matches customers with the best-priced local contractors for dead tree removal.
We get hundreds of quote requests around Australia, and scores in your local city daily. Customers then vote on who was best priced and who you chose and why.
We use those results to put you in touch with the best-priced local expert.
There are 2 different routes you can take when choosing a potential contractor to carry out your dead tree removal.
An arborist or a lawn care/ garden maintenance contractor.
If it's a tree no bigger than 5m (a single-story house) then a gardener would be your best choice. The main reason you would go with a garden care contractor over an arborist is they are much much cheaper and in less demand.
Arborists are experts in removing large dead trees. You really cannot go to anyone else for medium to large size trees. They are highly skilled and have specialized training/equipment to get your job done with ease.
Yes, they are more expensive, but the extra prices carry the peace of mind as they are qualified and insured, so if anything were to go wrong, you and they are completely covered.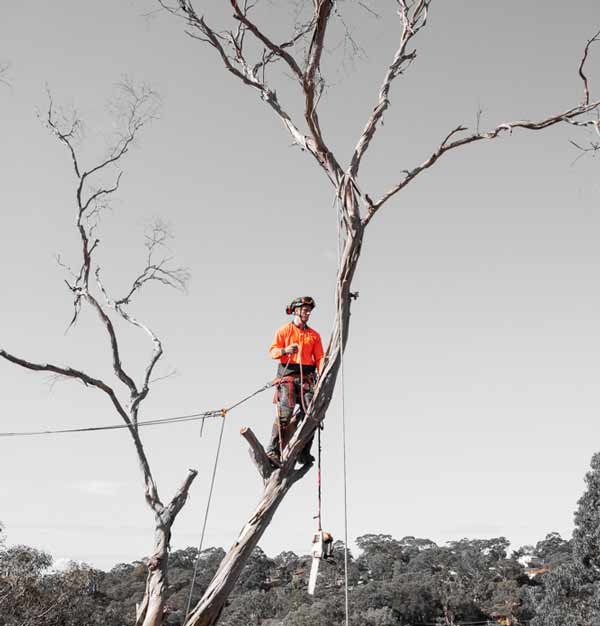 In short, we are your best bet for finding the right contractor close to you. We don't do the work ourselves, we forward your details on to the closest 3 contractors in your area for quotes.
This method
Saves you time
Saves you money
Comes with a guarantee
Is obligation free
The tree specialists don't only do dead tree removal but also pruning and tree arborist reports.
All contractors we work with have all been voted by previous users as being the best option locally for price and quality of service. Once they stop being great contractors, we stop working with them.
This takes the guesswork out of finding a great tree contractor.
Call 1800 25 22 08 or just fill in the very quick form above to get quotes within 24 hours.