Home > Tree Removal > NSW > Wisemans Ferry - 2775
Get Cheaper Tree Removal in Wisemans Ferry , 2775
Updated: 21 October 2021
The cost of tree removal in Wisemans Ferry , 2775 varies depending on a number of factors including tree size and location.
The average tree removal cost in Wisemans Ferry , NSW is $1,254 which is 9.06% expensive than the national average of $1,150.
GoTreeQuotes has matched 33 users with local tree services for quoting their job so far this month
What we cover:
Why some tree loppers 300% more?
Stay smart, save money on tree removal
Trees exempt from needing approval
How to apply for council approval
How to win council approval. (Tips & Tricks)
Do I need council approval for tree removal Wisemans Ferry ?
Hornsby Shire council does allow for the removal of trees in Wisemans Ferry , NSW without council consent.
Tree removal is allowed without council approval is:

1) The tree is within 3m of the foundations of an approved building.
2) The tree is less than 3m high
3) The removal of or pruning to a tree where Council is satisfied the tree is dying or dead and is not required as the habitat of native fauna.
4) Where the 10/50 rule applies;

Your property may be affected by the NSW 10/50 Entitlement, which permits removal of any tree on your property within 10 metres of your residence (in most circumstances) if your property is deemed to be in a 'clearing entitlement area' which meets the 10/50 Code of Practice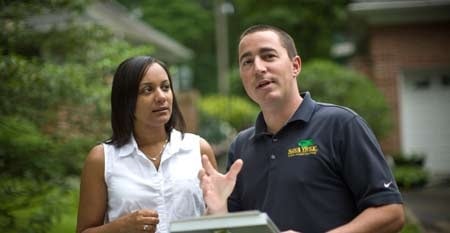 You can download an application form by going here
Are there certain trees exempt from above rules?
Some local councils have a list of tree species that are exempt from any limitations on removal as they are considered a pest. In Wisemans Ferry , NSW under the local Hornsby Shire Council umbrella there are trees exempt from needing council approval before removal.
NA
Do I need a permit to prune a tree in Wisemans Ferry , 2775 NSW?
Pruning can be carried out on trees in Wisemans Ferry , NSW. They types of pruning allowed are as follows:
Pruning of a tree by less than 10% of the foliage area in accordance with Australian Standard AS 4373-2007 not more than once annually.
Compare tree removal prices of 3 local tree companies, all voted as "best price to quality balance". Fill out a 1 minute form and received 3 rock bottom quotes within hours.