Compare Tree Cutting Quotes in Adelaide
Save Up To 43% – FREE SERVICE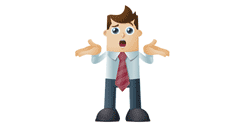 Tell Us About
Your Tree Job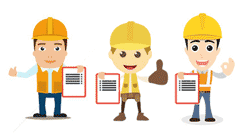 Up to 4 Tree Loppers Compete
For Your Business
You Choose
The Best One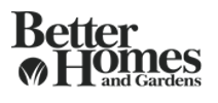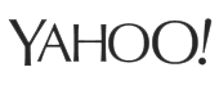 "Fast, friendly and great priced contractors. What a simple way to get a tree removed in Melbourne at the right price."
David – Box Hill, Melbourne

"Fantastic service, love it. I will recommend this to my friends."
Nancy – Double Bay, Sydney

"Very happy with what the contractors recommended for tree lopping in Perth. Great prices, great quality of work."
Daryl – North Perth, Perth

"Lovely contractors to deal with. They were fast, reliable and did a great job. I highly recommend this service for tree lopping in Brisbane!"
Sabrina – Chermside, Brisbane

A Trustworthy List of Arborists in Adelaide
It's an unfortunate fact that finding a trustworthy arborist is easier said than done. There are many people out there who enter this unregulated profession just to make a quick buck. Turns out that anyone with a chainsaw can go ahead and start his or her own arborist business and the community would be none the wiser. This is also the reason why you can't trust Google search engine results when searching for a dependable arborist or 'tree surgeon' offering tree cutting in Adelaide.
Not only do such inexperienced people put themselves at risk, but they are also endangering the community as they try to prune, trim, or remove a tree from an area. To ensure that you hire a professional you can trust, you need to work with arborists that have been vetted. This is where Go Tree Quotes can help you out.
What to Expect From Go Tree Quotes
At Go Tree Quotes, we are able to find local arborists that are able to handle the task you want completed. We also make the entire process easy for you.
Fill out the form that we have on our website. This will help us go over information that includes the size of the tree, the location, and more.
We'll analyze and forward your information to the arborists that can handle your task.
The professionals will contact you with a firm quote from their side.
You'll be able to compare the interested arborists and hire the one the fits your needs.
One of the benefits of working with us is that the entire procedure is free. Even if you don't like the quotes you receive, there's no obligation for you to hire a professional arborist who contacts you through us.
The Importance of Finding the Right Arborist
Hiring an inexperienced arborist or trying to conduct any kind of tree cutting job yourself is accompanied by numerous risks. Not only can you injure yourself, you also put your family and property in danger. That's why finding the right arborist for the task is important.
Qualified tree surgeons are able to work with a variety of trees in different areas. They understand how to do their job without damaging the surroundings.
You shouldn't put your family at risk just to save some money. Contact Go Tree Quotes today at 1800 25 22 08 and let us help you find an arborist servicing Adelaide, Sydney, and more.