Cheap Tree Removal Quotes Melbourne
Save Up To 43% – FREE SERVICE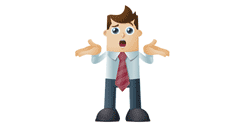 Tell Us About
Your Tree Job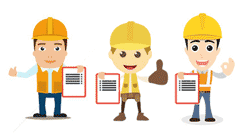 Up to 4 Tree Loppers Compete
For Your Business
You Choose
The Best One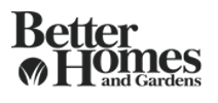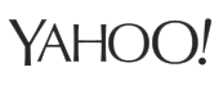 "Fast, friendly and great priced contractors. What a simple way to get a tree removed in Melbourne at the right price."
David – Box Hill, Melbourne

"Fantastic service, love it. I will recommend this to my friends."
Nancy – Double Bay, Sydney

"Very happy with what the contractors recommended for tree lopping in Perth. Great prices, great quality of work."
Daryl – North Perth, Perth

"Lovely contractors to deal with. They were fast, reliable and did a great job. I highly recommend this service for tree lopping in Brisbane!"
Sabrina – Chermside, Brisbane

Professional Arborists Around Melbourne
You might think that taking care of trees is easy, but when it all comes down to it, ensuring their health is a skill. Not only will you need to know about the different types of trees, but you'll also require the proper tools to complete a task. That's why you need a professional, someone who has the knowledge, tools, experience, and the skills to handle a tree-care assignment.
To make things easier for you is what Go Tree Quotes finds pride in. Through us, you can go ahead and get in contact with a professional arborist offering cheap tree removal in Melbourne and surrounding areas.
You'll gain access to a hand-picked list containing the best arborists operating in Australia. If there's a tree you want removed, we'll have you in contact with an interested arborist in no time at all. The best part about hiring a professional arborist is that they'll do the job correctly, keeping in mind the nature of the tree as well as the immediate environment around it.
We Have the Right Arborist For Your Tree-Related Job
What makes an arborist a professional you can trust? Well, the answer is simple. The arborist you select for cheap tree removal in Melbourne needs to be someone who's able to work with any type of tree. The said professional should also have all the tools and skills necessary to do the job in the most efficient manner possible.
Furthermore, arborists are expected to know about nature. That's why, during their work, they should be aware of the health as well as the safety of nature present in an area they're be doing work in.
Nobody wants to waste their time and money by hiring so-called arborists who don't know what they're doing. With Go Tree Quotes you can go ahead and connect with the best the arborist market has to offer in Melbourne and surrounding area.
Hire through Go Tree Quotes
We make finding and hiring a professional arborist easy. All you need to do is take a second to fill out our Go Tree Quotes inquiry form, and we'll handle the rest!
Fill out the form which is present on our website.
Please provide us with the details regarding the type of tree-related work you want done.
Using the information you provide, we'll match you up with three trustworthy arborists who are up for the task at hand.
Our selection of professional arborists is based on their past customer service, level of quality, rates, and more. We do our best to bring you service providers offering massively discounted rates for tree works in Melbourne and even locations such as Melbourne Eastern Suburbs.
Our list includes numerous tree care professionals, covering areas across Australia including Melbourne, Brisbane, Adelaide, and more.
So, if you happen to be in need of an arborist, who knows how to handle the job, feel free to contact us at 1800 25 22 08 today!
Since 2012, Go Tree Quotes has helped over 74,516 homeowners
find the best deal on tree pruning in their local area.