We solve the critical problem of getting your trees removed, on the cheap!
It's a faster, easier and smarter way to compare quotes from local businesses for tree services.
We solve the problem of getting trees removed on the cheap.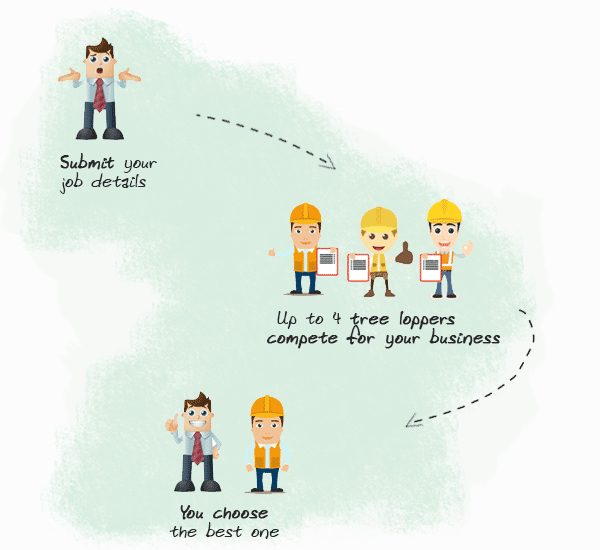 Where is your tree located?
It's a faster and smarter way to compare quotes from local tree services

GoTreeQuotes Will have you saying things like:
"Fast, friendly and well priced"
Almost 89% of customers got a better price from contractors we recommend than going in alone

"A fantastic service, love it"
95% of homeowners said they would recommend GoTreeQuotes for comparing local companies quotes

"I'm Impressed with my clean yard"
Almost 92% said their yard were left clean and tidy with little to no trace of works taking place.

Results like these aren't accidental. We've spent almost 5 year developing a better review system based on previous users testimonials. GoTreeQuotes was born out of passion for helping home owners like you.

LOWEST PRICE GUARANTEED
Lowest prices, we 100% guarantee it!

We send you 3 local companies all voted as having the "best price & quality of service by previous users.

SAVES YOU TIME
We've done the research so you don't have to.




Cost guide for tree removal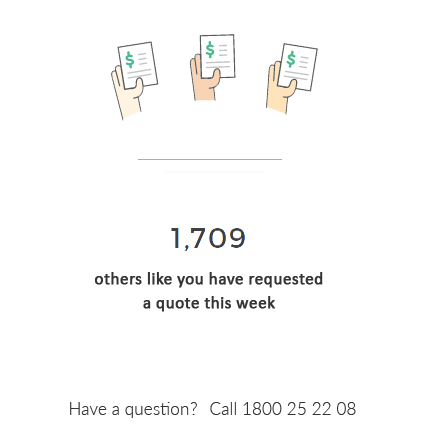 SAVE MONEY ON
YOUR TREE JOB
Tree Lopping, Removal and Pruning
Some tips to getting you tree removal done, fast, safely and cheap
Does your job need a professional arborist?
At the end of the day, getting a tree removed in Adelaide, Sydney, Melbourne or any of the major cities can be expensive.
And getting an arborist in to prune very small shrubs or hedges can be overkill. If the tree is under 5m, you are best getting a gardener to handle it.
Arborists are not a one-man-band, they generally come with a crew of workers and some very heavy duty equipment. Arborists are better geared to large tree removals, tree pruning and most stump removal jobs.
Basically anything smaller than a 1 story house, (5 meters) you are probably best getting a gardener in.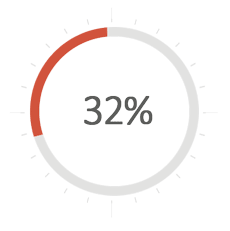 32% of tree work can be done by a gardener.
Anything smaller than a 1 story house, (5 meters) you are probably best getting a gardener in.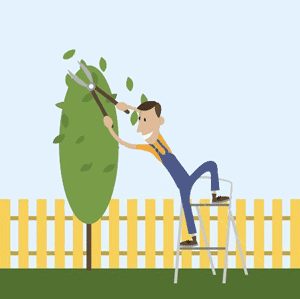 Does your job need a professional arborist?
It's worth mentioning that suburban tree removal is one of the more dangerous industries in Australia…. Actually it is technically number 2 after mining for Australia's DEADLIEST jobs!
Hiring a chainsaw from Kennards Hire and "having a go", really isn't a smart move. It does take the skill of a professional arborist to remove bigger trees in a safe and professional manner.
You could be putting lives at risk including your own trying it do it yourself.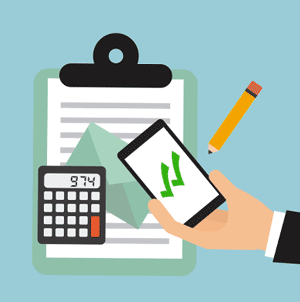 Calculating Tree Removal Costs
The cost of tree removal varies greatly depending on many factors. They include:
Tree Height
Diameter of trunk
Ease of access
Number of branches
Spread
Proximity to home, fence, wires etc
It's hard price without seeing the job, but we have put together a comprehensive guide to tree removal cost, so you can come close to working out what it will cost you.
Since 2014, we have helped over 27, 423 home owners like you secure a better price for tree removal and pruning from local experts.